Linux Cloud VPS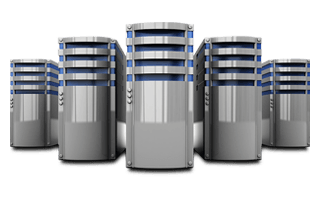 Essentially, several clients share the resources of a physical computer server partitioned to serve as several virtual server machines. Unlike shared web hosting, in a linux cloud vps , each client is allocated his own amount of dedicated resources such as storage space and CPU functions which are independent of the others. Additionally, clients are able to install own software and change modules directly as they are able to access the server online.
RAM
CPU
Storage
Bandwidth
Full Root SSH Access
12h or less Setup time
Free Setup
Choice of Linux OS
Weekly Backup
Fully Managed
Choice of control panel
Benefits of a Linux Cloud VPS
Our Virtual Private Servers are setup on powerful servers with superior connectivity to ensure that each VPS delivers optimum performance and offers the flexibility to run large websites and install third party applications with ease. As far as VPS hosting management is concerned, all vps hosting plans are fully managed. VPS hosting management includes setup, software installation, security monitoring and technical support which helps customers concentrate more on the growth of their business.
You can choose Centos 6.7, Centos 7, Ubuntu 14, Ubuntu 16 or Debian 8 for your cloud server operating system.
Signup for our Linux VPS Hosting today and experience the difference in server performance!
FAQ - Your questions? We got answers!
How are Linux Cloud Vps different?
They give you complete control over your servers configuration, meaning you can fine tune everything to suit your website, email or application .
How many IPs do I get?
All Linux cloud Vps come automatically configured with 1 dedicated IP address. You may request extra IP for an additional charge.
Which OS distributions are available?
We offer the recent, stable versions of the most popular Linux OSs namely CentOS, Ubuntu and Debian.
What can I Install on my VPS?
As long as you do not violate the restrictions as set out in the terms and conditions of you are free to install anything you want onto your Virtual server.
Which  panel can I use to manage my vps?
You can have Cpanel, Directadmin, Webmin or Ispconfig to manage your vps. The first two are paid services and the last two are free.
Can I host multiple websites on my Linux vps?
You can host as many domains and websites on your Linux Vps as you would like within the allocated resources.